Posted by: ldonaldson on Oct 13, 2011
Is it Opera??
More than a few of you have called to ask this about our Fall Benefit Concert featuring mezzo soprano Frederica von Stade.
So, is it opera?
Not according to Frederica. There will be operatic elements, but Frederica's repertoire will more closely resemble an intimate classical recital. "It will be My Life in Song," she said when we posed the question to her. "I will be singing excerpts from Jake Heggie's Dead Man Walking, an aria from Werther, and a special song by John Musto titled, 'Litany,' which is based on Langston Hughes' poem 'Shadow of the Blues.' "
When asked why she chose to lend her talents in support of Bread & Roses, Frederica warmly responded by saying:
"People who are suffering, who are down and out, who are living in poverty, don't know that they are loved. Bread & Roses is about healing and helping them. We remind them that they are God's special creatures, even when the world tells them they're not."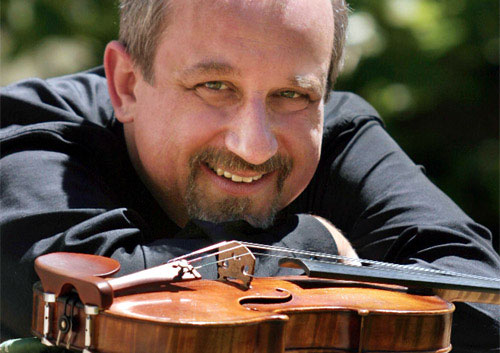 Opening for Frederica is Jeremy Cohen: Violinjazz, and no, they are not strictly jazz either.
Defying simple categorization, this will be an eclectic concert performed by world renowned entertainers in the private theater of a grand estate. Concert tickets are $100 and include complimentary wine and beer. VIP tickets ($175) include a reception with the artists and catering by food virtuoso Heidi Krahling, owner of Insalata's and Marinitas.
Sublime performances, gourmet food, great company - and all proceeds to share hope and healing with children and adults who are isolated and/or institutionalized. Who could ask for anything more?
For more information or to purchase tickets, please email Elizabeth Share at eshare@breadandroses.org or click on the link to our events page.
By Liz Donaldson
Comments
(1)
Subscribe to this comment's feed
Show/hide comments
Bread & Roses Board Member
I had no idea!
This was a special, special event. It was a moment I will always remember. It is as simple as that. It gave me a whole new appreciation for performance, for music and for the artist's love of what they do.
I'm not an opera goer...in fact I have fallen asleep in the 3 best opera venues in the world...so I have tried...but this performance was so engaging, so enlightening, so wonderful. And I was not alone. Everyone there had a similar response.
While you would think as a board member I would support everything we do at Bread & Roses, (and I do) I was not really looking forward to going. And then the weather that day was spectacular. Who wants to be indoors? I was wrong. This was one of the best performances I have been to in the last 5 years.
My hat is off to all the staff and volunteers and the performers for making this Sunday afternoon so special.
---